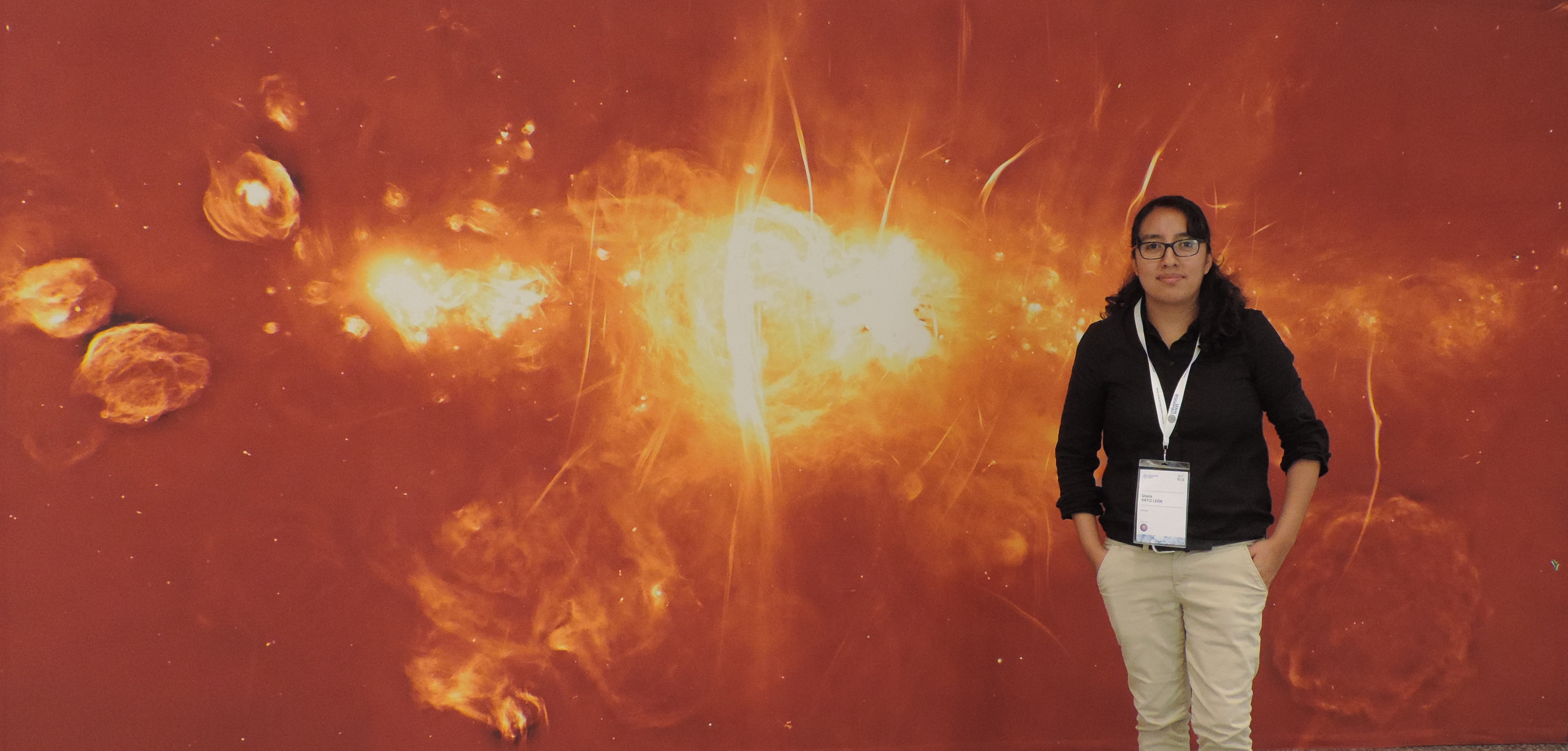 ---
Dr. Gisela N. Ortiz León
Postdoctoral researcher
Alexander von Humboldt Fellow, 2017-2019
Max-Planck-Institut für Radioastronomie
Auf dem Hügel 69
53121, Bonn, Germany
E-mail: gortiz@mpifr-bonn.mpg.de
Phone: +49 (0) 228-525-491
Twitter: @GiselaOrtizLeon
---
Hola and welcome to my web page!
I am a postdoc working at the Max-Planck-Institut für Radioastronomie
My main research interests are:
Radio astronomy
Centimeter- and millimeter-wave Very Long Baseline Interferometry
High precision astrometry
Early stages of star formation
High-energy processes in young stars
Multiplicity of young stars
Astrophysical masers
I have focused recently on using Very Long Baseline Interferometry (VLBI) to study various astrophysical phenomena with ultra-high angular resolution.
I am currently a collaborator of the following projects:
A Global View on Star Formation (GLOSTAR) - continuum and line VLA observations toward Cygnus X
Dynamical Masses of Young Stellar Multiple Systems with the VLBA (DYNAMO)
The Gould's Belt Distance Survey (GOBELINS)
Other current projects include:
A VLA/VLBA search for water masers in Serpens South
SiO maser astrometry to V838 Mon with the VLBA
A VLBA search for brown dwarfs and substellar companions in pre-main sequence stars and nearby M dwarfs
I also collaborated in the
Event Horizon Telescope Project
from 2014 to 2017 on
commissioning
the Large Millimeter Telescope (
LMT
) in Puebla, Mexico for VLBI.
Please contact me if you are interested in any of these projects.
Here you find my full CV in english and spanish and complete publication list.
---
Impressum
,
Imprint
Datenschutzhinweis
,
Privacy Policy
---