Norbert's Home Page
---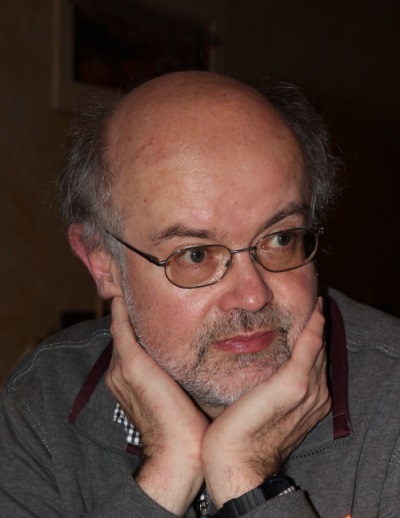 Dr. Norbert Junkes
Max-Planck-Institut für Radioastronomie
Auf dem Hügel 69
D-53121 Bonn, Germany
Tel.: +49-228-525-399
Fax: +49-228-525-229
Email: njunkes@mpifr-bonn.mpg.de
---
Present Work
My position is connected with public relations (lecturing and communication of science) at the Max-Planck-Institut für Radioastronomie (MPIfR) in Bonn, an institute of the Max-Planck-Gesellschaft, and its Effelsberg Radio Observatory. A more detailed view at these activities can be found at our MPIfR outreach web pages in German or English language: 100m radio telescope of the Effelsberg observatory. In addition, I refer to the results of school practice projects within MPIfR's public outreach.
Publications: Scientific papers and contributions to popular science magazines.
Talks: (Popular) talks on astronomical topics from recent years.
From September 2008 to September 2014, I was member of the Executive Board of the Astronomische Gesellschaft (AG).
---
Research Background
My research interests comprised Galactic Plane Surveys, and star formation within our Galaxy, investigated during my diploma and PhD work at Universität Bonn and Max-Planck-Institut für Radioastronomie.
This was extended to star formation in extragalactic systems, investigated during postdocs at Australia Telescope National Facility (ATNF), Sydney/Australia, and at Institut für Theoretische Physik und Astrophysik, Universität Kiel.
For two years at Astrophysikalisches Institut Potsdam, I worked with ROSAT data in the RRA (ROSAT Results Archive), with the main impact on a statistical investigation of starburst galaxies observed in the soft X-ray range.
---

Last modified on Wednesday, January 20th, 2016.
Norbert Junkes (njunkes@mpifr-bonn.mpg.de )
Imprint